Facial Cupping in Austin, TX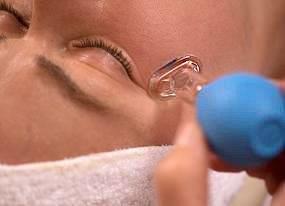 Live class in Austin, TX
Taught by:
Michelle Burns, BSN, BSAlt.Med., LMT, MTI, CEP, BCTMB.
Date/Time: September 22, 2019, 9:00am – 3:30pm
Location: Tao Health and Fitness, 4505 Terry O Lane B201, Austin, TX
Early Registration: $179.00, until 9/8/19
Regular Registration: $209.00 thereafter
(6 hours Texas and NCBTMB CE's)
Suction cup therapy is a traditional, time-honored treatment that remains favored by millions of people worldwide because it is safe, comfortable and remarkably effective for many health disorders. By creating suction and negative pressure while manipulating the soft tissue, massage cupping can release rigid soft tissue, loosen adhesions and lift connective tissue, bringing blood flow to skin and muscles.
What you will learn:
How applying negative pressure massage cupping to facial structures can help:

alleviate pain,

decrease swelling,

increase the range of motion,

enhance detoxification,

speed up the healing process.

Theory and actions of massage cupping to facial structures.

tools used to perform the technique and the basics of using the tools safely and effectively.
Participants will leave the seminar armed with an additional useful technique that is non-invasive, painless and effective.